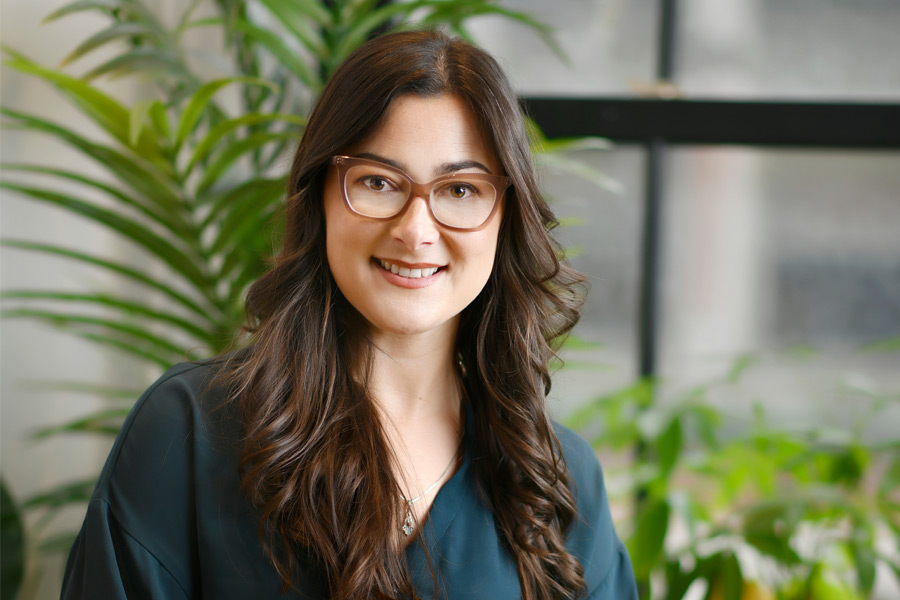 Laura Cohen, M.A.,
Counselling Psychology, R.C.T.
Career Counsellor, Registered Counselling Therapist
She / Her
Laura specializes in Career Psychology, as well as the intersection between mental health and nature-informed therapy. Originally from Montreal, she is based in Halifax and provides services at both the organizational and individual levels. Since 2017, Laura has applied her counselling skills in post-secondary institutions, Employee Assistance Programs, and in private practice as a licensed and Registered Counselling Therapist. Throughout her life, she has worked with kids, teens, and adults.  She is described as a bold and creative problem-solver, kind, eclectic and insightful. She identifies as being of mixed race (Moroccan Jewish and Canadian heritage), fluent in French and English with basics in Spanish, and an LGBTQA2S+ community ally.
Laura holds a Master's degree in Counselling Psychology from McGill University and a Bachelor of Arts in Communications with a minor in Psychology from Concordia University. In addition to holding her counselling license, she is a Certified Nature-Informed Therapist and was a professional Graphic Designer before switching careers. She uses her first-hand experience and evidence-based training to inform her work incorporating existentialism, creative arts, mindfulness, ACT, IFS, and solution-focused approaches. Laura has been a guest lecturer & consultant for organizations such as Dalhousie University, Concordia University, Canadian Counselling & Psychotherapy Association.