A Conversation with Laura Hambley and Dr. Alan M. Patterson
As you may know, I founded a career psychology practice in 2009 that now extends throughout Canada. It's called Canada Career Counselling and since 2009 we've been helping 1000s of Canadians ages 15 to 65+ make purposeful career decisions and pivots.
Last month's episodes were with my co-founder, Meghan Reid, on why people stay in careers when they are unhappy, and how to purposefully pivot. (Related podcast episodes featuring Meghan Reid: Season 3 Episode 41 and Episode 42.)This month's guest, Dr. Alan Patterson, will help us further explore meaningful career growth no matter what stage you're at.
I was intrigued by Dr. Alan Patterson's newest book, Burn Ladders, Build Bridges: Pursuing Work With Meaning + Purpose, as it aligns with our values at Canada Career Counselling. The world of work is changing and people are seeking greater meaning and fulfillment, about which Dr. Alan Patterson shares his wisdom.
To listen to the full conversation, check out these podcast episodes from Where Work Meets Life ™:

— S03.E43: Burning Ladders and Building Bridges in Your Work and Life

— S03.E44: How Will You Measure Your Life? The True Meaning of Success
Tell us about your recently published book: Burn Ladders. Build Bridges. Pursuing Work with Meaning + Purpose.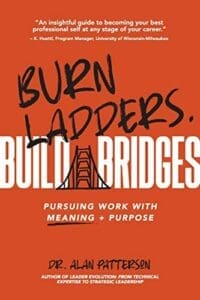 Having worked with people and organizations for 40 years, Dr. Alan Patterson developed an affinity for people getting started on the right foot in their careers, whom he refers to as the "the young and restless" who want to make an impact through their career paths. Yet the book is also for people at any stage of career who are looking for greater meaning and purpose.
What has shocked Dr. Patterson through his research around this book is how people don't realize they own their career development. Many don't realize that they can create their own opportunities inside and outside of organizations (i.e., through networking or building relationships, which Alan refers to as "building bridges"). Dr. Patterson reminds us that people are stories, not just their resumes. It's key to learn from others who have been down certain career paths. He references the book by Clayton Christensen – How Will You Measure Your Life? as a resource he has drawn on.
Tell us what you mean by burning ladders and building bridges?
Dr. Patterson explains that the corporate ladder is not your friend: it's the road to "not being good enough." There's always a gap you're trying to fill.  Instead, we need to think about work in a different way- it's not about ladder climbing, but instead about building bridges, which are the relationships we build with other people.
Do you find yourself focused on building ladders versus relationships? Do you judge your worth by your level in an organization and how much you make? Or are you good enough, regardless of where you're at?
The problem with ladders, according to Alan, is that you don't have control (e.g., over promotions, who is your boss).  In comparison, building relationships within and beyond your employer is about understanding what's important to others.
YOU WILL FIND INTERESTING AND INTERESTED PEOPLE WHO WILL RESONATE WITH YOU AND HELP YOU DEFINE FOR YOURSELF WHAT YOU REALLY CARE ABOUT.
In your book you talk about the "state of stuck."  Why do people stay stuck in unfulfilling careers?
Dr. Patterson explains how when you feel stuck, you can't think your way out of it, and instead you need take baby steps to set a change into action.  You get stuck partly because of fear or not venturing out.  In other words, people get stuck because of their lack of willingness to experiment.  Alan apply says how getting stuck is not a curse but a wake-up call.
We need to focus on our "intrinsic motivators", which are what motivates you from within.  Dr. Patterson explain how it's not always the money, power or prestige – that's what organizations think keeps you motivated.  It's the people that truly bring meaning to whatever you're doing.
Why are so many people unhappy in their jobs today, and what trends are you seeing as a result?
There are many people rethinking work.  Alain states how 4 out of 5 new graduates want meaning and purpose in their work.  Also, people in their mid-career are emotionally worn out. Many people are questioning, some more deeply than others, what's important to them.  People want to be respected and acknowledged. Alan shares: "I don't think we will ever see work the same way as we did prior to 2020 again."
Workplaces need to build better leaders.  According to Dr. Patterson, "It's no longer just about making managers leaders, but about making leaders teachers and coaches." This will truly develop people and, although some will leave, others will come and want to work with you.  "It's more about how people are led than about what the business itself is."
IT'S NO LONGER JUST ABOUT MAKING MANAGERS LEADERS, BUT ABOUT MAKING LEADERS TEACHERS AND COACHES.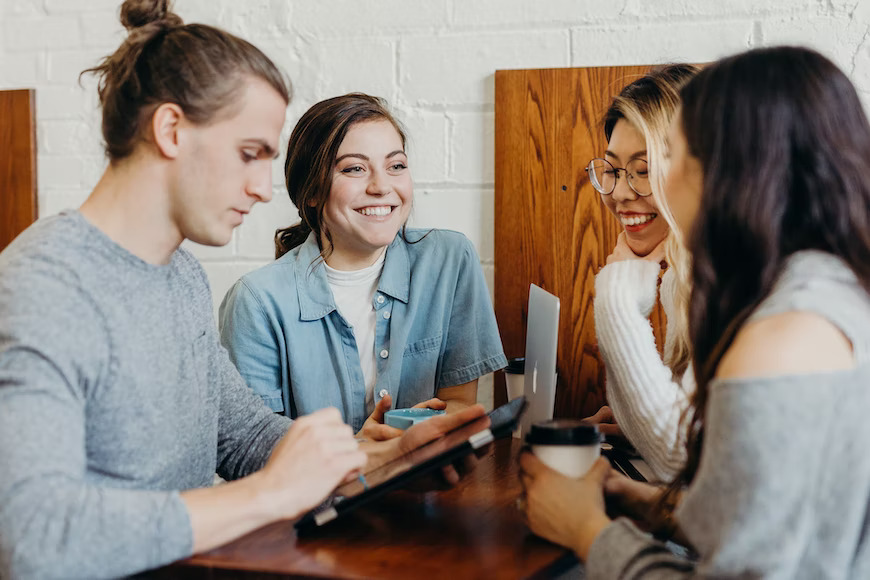 You talk about the importance of building relationships in your book, and specifically mention givers versus takers.  Can you tell us more about these?
This is based on Adam Grant's philosophy, and Alan explains how he has always felt that a relationship with a taker, whether work or personal, is emotionally draining.  Taking is ego-based, getting what I needed for me.  Whereas givers put other people at the centre of their universe, versus focusing on only themselves.  Ultimately, businesses benefit more from givers than takers.
What is one book and one podcast you'd recommend for those wanting to dive deeper into meaning and purpose in their career and life?
Herminia Ibarra – Act Like a Leader, Think Like a Leader.  Showing you how action can produce connections with others, and reveal what's important to you.
Laurie Santos – The Happiness Lab – from Yale.
---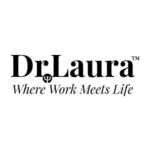 Check out the latest podcast episodes of Where Work Meets Life™ on your favourite podcast app!